Times Square is a famous location in New York City, located in the Manhattan borough. It is considered one of the busiest and most renowned squares globally, known for its towering skyscrapers, neon signs, and enormous electronic billboards. Here is some important information about Times Square:
Geographic Location: Times Square is situated at the intersection of West 42nd Street and Seventh Avenue in Manhattan. It serves as the heart of New York City and is a prominent tourist destination.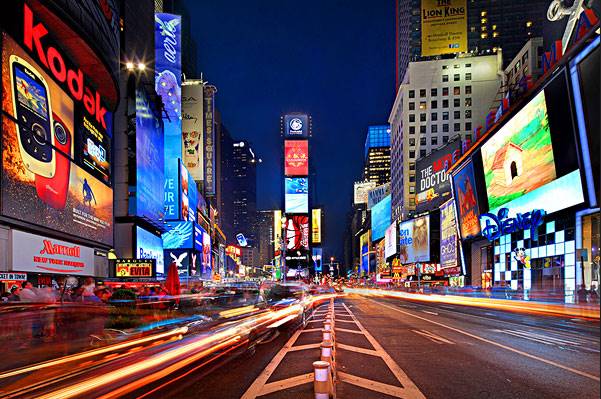 Origin: The name "Times Square" derives from the decision of The New York Times newspaper to relocate its headquarters here in 1904. Although the Times newspaper is no longer located here, the name of the square has endured.
Neon Billboards: Times Square is famous for its large and colorful neon billboards. These billboards typically display a variety of advertisements, movie promotions, and artistic works, making the square a vibrant and dynamic place.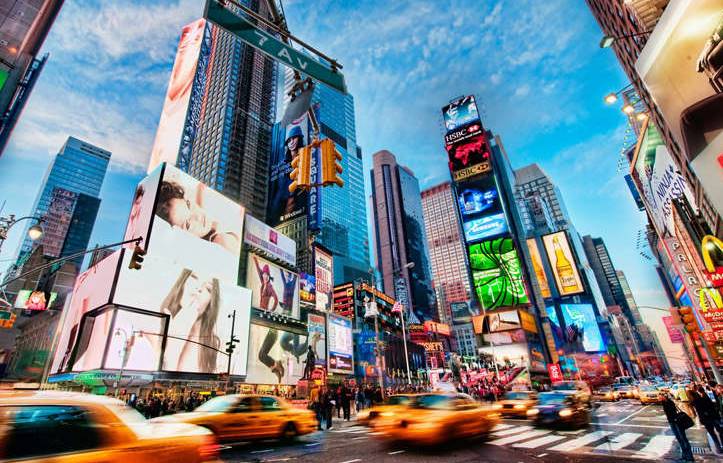 New Year's Eve Celebration: Every year on New Year's Eve, thousands of people flock to Times Square to participate in the famous New Year's Eve Celebration. On this night, a massive crystal ball slowly descends to mark the arrival of the new year.
Entertainment and Theaters: Times Square is surrounded by numerous theaters, cinemas, restaurants, and entertainment venues. The Broadway district is also nearby, renowned for its rich theatrical and musical performances.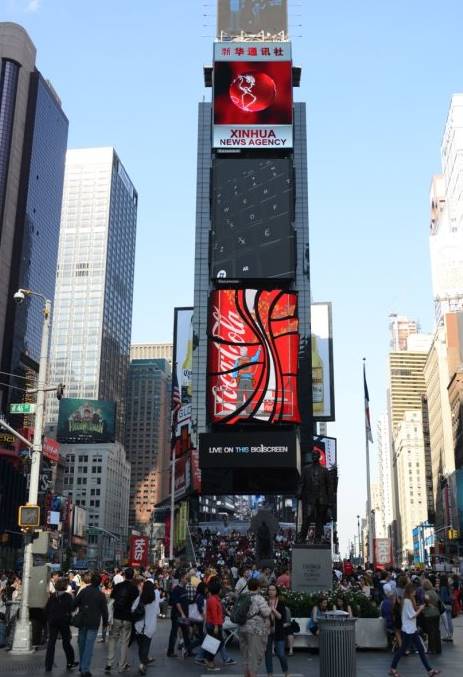 Tourist Destination: Times Square is one of the most popular tourist destinations in New York City, attracting visitors from around the world. Tourists can stroll through the square, shop, watch street performances, or simply admire the neon lights and the bustling urban scenery.
In summary, Times Square represents the vibrancy and vitality of New York City and is a must-visit location where both local residents and tourists can enjoy the charm and diversity of the city.