By Joseph Loftus
"The hardest part of being a trans parent is what other people think about me."
A trans man has fallen pregnant and given birth to twins after undergoing six rounds of artificial insemination.
22-year-old, Aaden Darr, is absolutely over the moon after giving birth and says he would go through the gruelling process 'all over again'.
However it wasn't all easy.
Aaden, from Charleston, West Virginia, was born biologically female but came out as trans at 16-years-old after identifying as a lesbian for several years.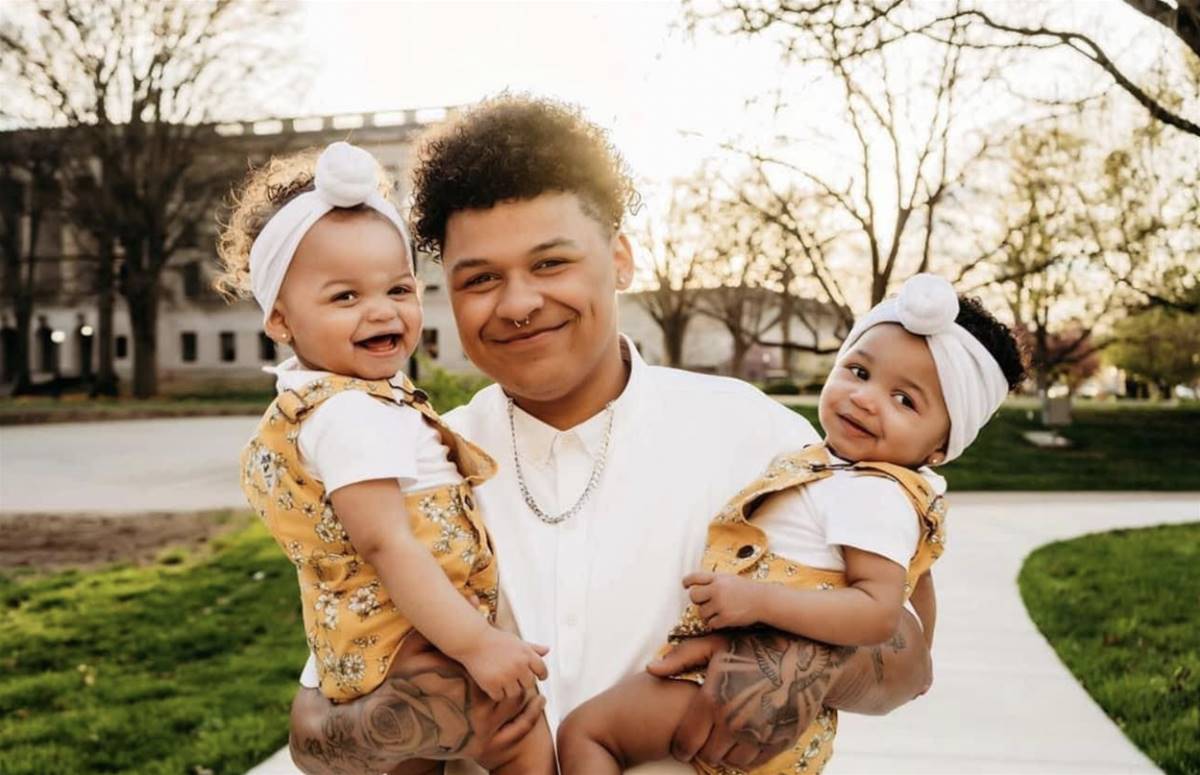 Aaden was placed on testosterone for two years before realising it was his dream to have a biological child.
He stopped hormonal treatment and visited his family planning clinic to inform them of his plans. After five months of intrauterine insemination (IUI) using donor sperm, Aaden fell pregnant with twins in August 2020.
Aaden went onto have a very healthy pregnancy and delivered two twin daughters, Quinn and Carter, in April 2021.
Speaking about their decision to have a child, Aaden said: "When I realised I wanted a child I thought how I had been brave my entire life and done things people said I couldn't.
"So why not break the gender norms even more if this is something I want to do?
"When I decided I wanted a biological child I immediately stopped testosterone and called the family planning clinic. I had a sperm donor and began the process of IUI. It was hard for me to conceive as they found out I had polycystic ovaries."
Aaden continued: "After my fifth failed round of IUI, they told me if the next one was unsuccessful they wouldn't be able to do another.
"So when they told me it had worked finally on the sixth round it was surreal. The whole office was so supportive."