The Statue of Liberty is a symbol of freedom, democracy, and friendship
The Statue of Liberty in New York is one of America's symbols and one of the most famous sculptures in the world. Here is some important information about the Statue of Liberty:
Gift: The Statue of Liberty was a gift from France to the United States in 1886, celebrating America's centennial of independence. This colossal sculpture symbolizes freedom, democracy, and friendship.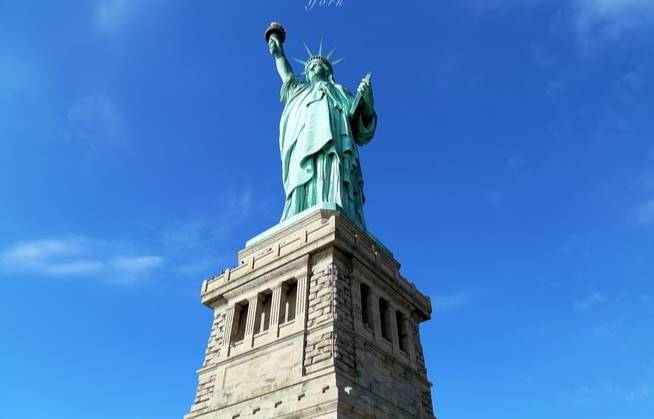 Location: The Statue of Liberty is located on Liberty Island in New York Harbor, overlooking the skyline of Manhattan in New York City. Visitors can reach Liberty Island by ferry to visit this magnificent sculpture.
Height: The Statue of Liberty, including its pedestal, stands at 305 feet (approximately 93 meters). The torch she holds symbolizes the shining light of liberty that illuminates the world.
Symbolic Meaning: This sculpture represents core American values such as liberty, equality, and democracy. She is also a symbol of America's welcoming spirit, welcoming immigrants from around the world.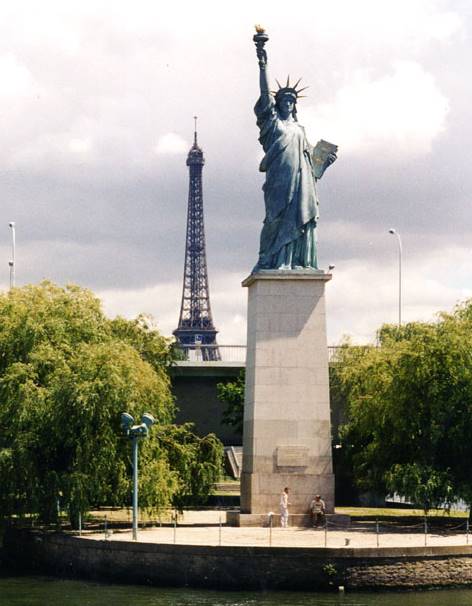 Interior Tours: Visitors can climb into the pedestal of the Statue of Liberty to explore a museum that provides insights into its history and construction. Some visitors can continue to ascend to the statue's crown for a breathtaking view.
Monument: The Statue of Liberty has become one of America's most iconic monuments and one of the world's most popular tourist destinations.
The Statue of Liberty symbolizes American values and the commitment to freedom, continuing to attract visitors who come to experience this symbol of history and culture.