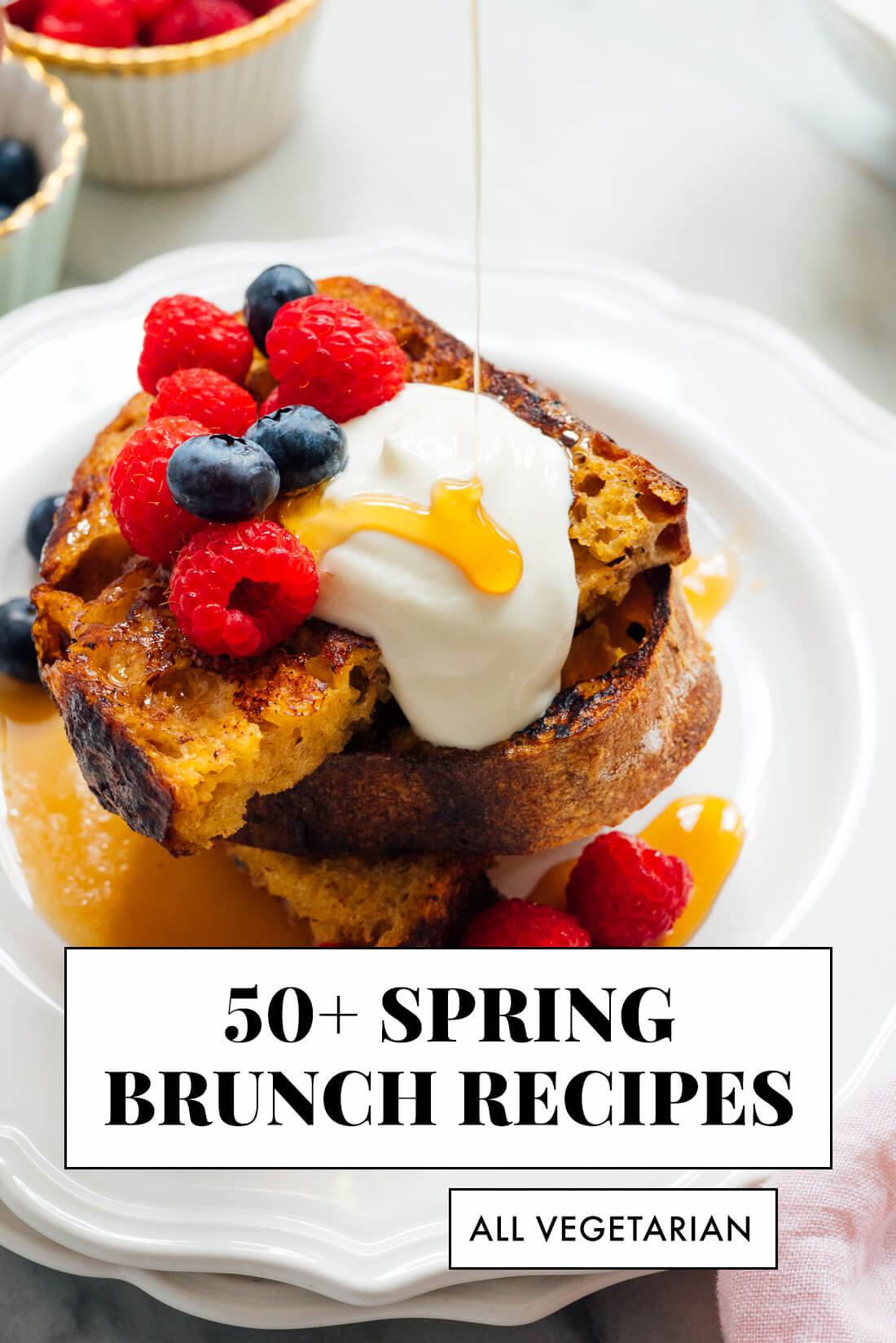 Kansas City is in full bloom and I feel like I'm living in an Easter basket. I spy shades of light purple, pink and yellow from my window. The neighbors' daffodils and tulips are so cheerful.
We're hosting our families for Easter brunch this weekend, and I thought you might be planning your menu as well. I limited each category to my top five to help you narrow your selections. These recipes are all great candidates for Mother's Day and the spring weekends in between, so you might want to bookmark this page.
You'll find many options below, including a list of vegan options at the end. Gluten-free recipes are denoted as (GF) throughout. Wishing you a happy and delicious weekend!
Muffins & Breakfast Sweets
These breakfast sweets are perfect for a special occasion.
Muffins
or
French Toast, Pancakes & Waffles
Eggs
You could count these egg-y options as your main dish, if you'd like.
(GF) (GF) (GF) (GF) (GF)
More Main Dishes
Don't want to make eggs the main event? These are all great options:
(GF) or  or 
Salads
Freshen things up with a salad. Here are a few of my favorites:
(GF) (GF) (GF) (GF)
Simple Homemade Salad Dressings
(GF) (GF)
Vegetable Side Dishes
These irresistible roasted vegetables will round out your meal.
(GF) (GF) (GF) (GF)
Desserts

Here are a few perfect desserts for springtime:
(GF) (GF)
Cocktails, Coffee & Tea
Prepare or a day in advance. They're both delightful. You could also serve brunch-worthy cocktails:
or 
Vegan Options
Some of these recipes require easy substitutions to be made vegan. Check the recipe notes!
(GF) (GF) (GF) (GF) (GF) (GF) (GF) (GF) (GF) (GF) (GF) (GF)
More resources you might appreciate:, and . You might also like and . .